For the twins actual birthday, Korey and I just wanted something a little quieter more mellow and less stressful than a big party, so we decided to invite our parent's and head to a little pizza place to have a little celebration!! It was definitely not quiet or mellow, but it was a blessing to be able to enjoy my twins 1st birthday without all the fuss! (that's coming next weekend- have no fear) :)
the girls loved it, too. They're both such hams that being the center of attention is never a hardship for either of them- and believe me, taking twins out for dinner guarantees that they will be the center of attention of the entire restaurant!!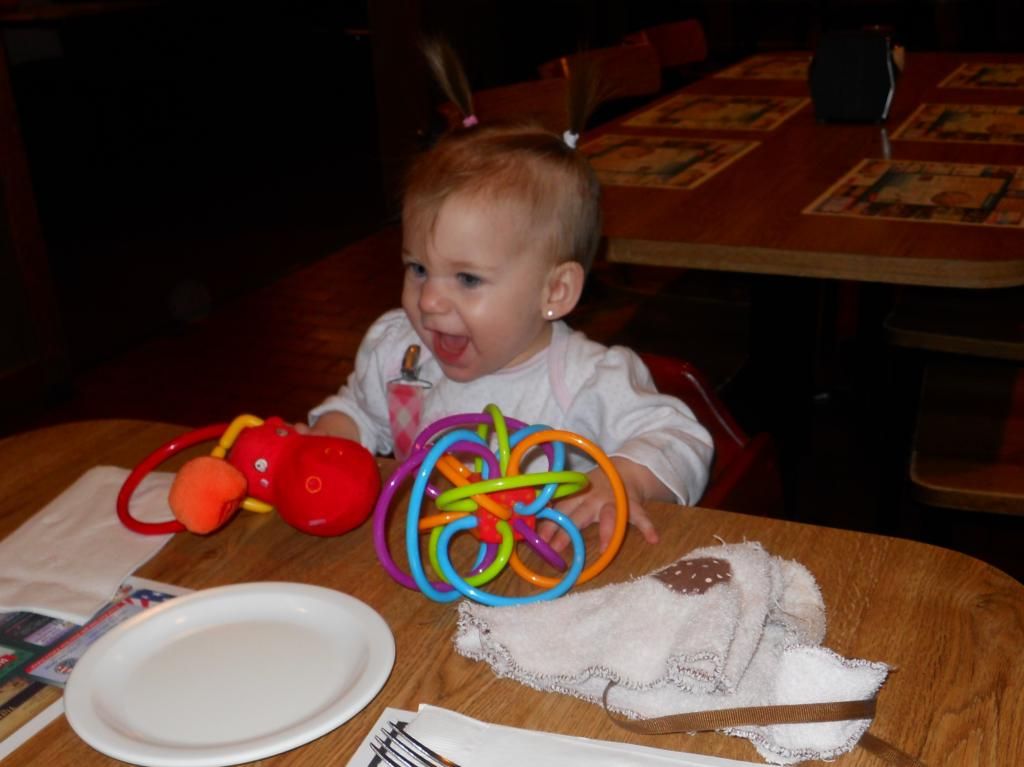 Maysen enjoying her toys and some giggle time before the pizza arrived!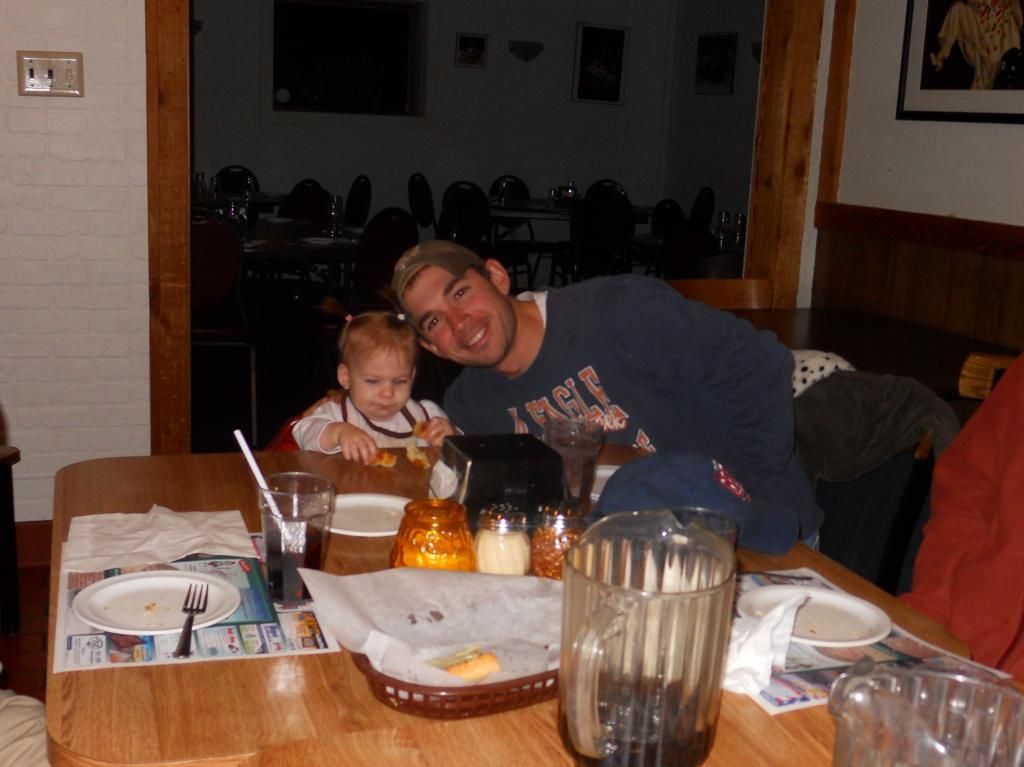 Maelle and her Daddy
Maysen and her mommy
Maelle mostly enjoyed stuffing her face with all of the food :) she put as much in as her little cheeks could hold.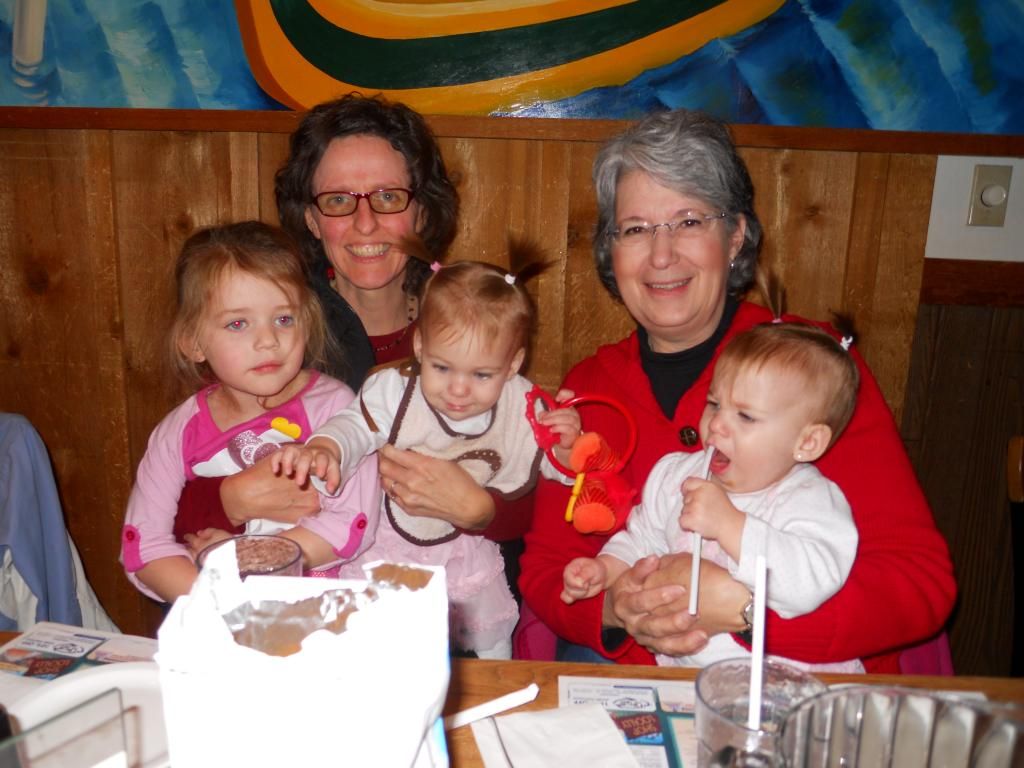 the Grandma's with their girls and namesakes (plus, Hailey) :) - Maysen Ann for her Grandma, Darlene Ann and Maelle Kay for her Grandma, Karen Kay
Hailey was overjoyed to celebrate the twins birthdays with them. I think she sang to them more than 10 times and was absolutely incensed when they didn't get to have birthday cake!!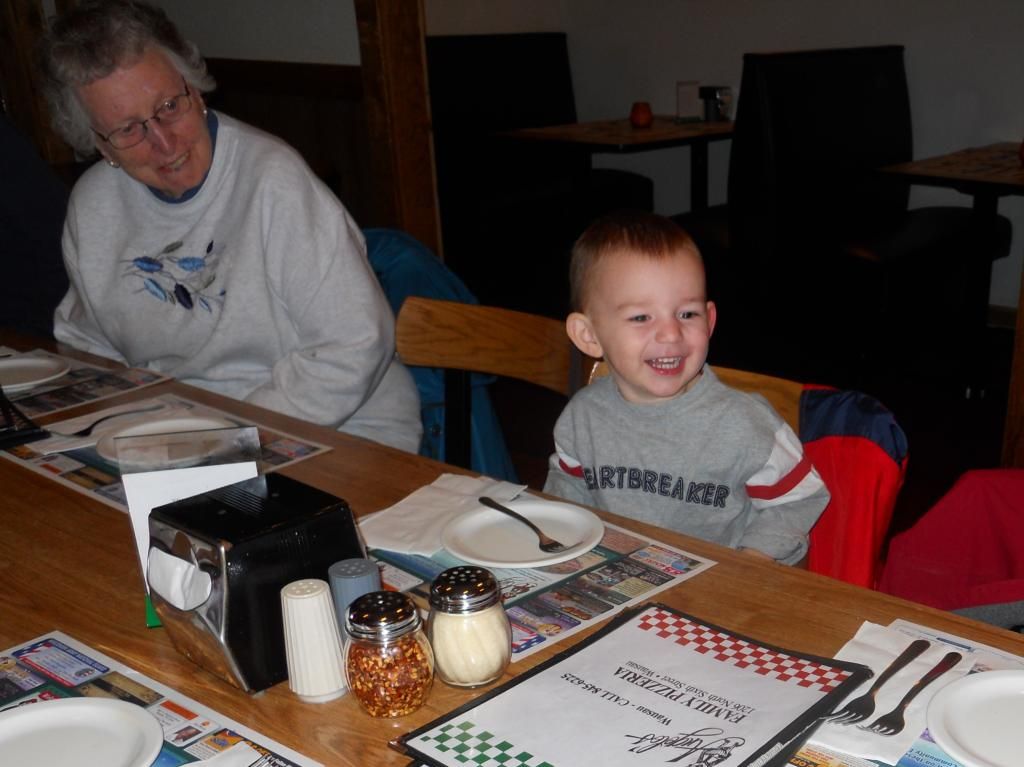 Jackson thoroughly enjoyed himself, too! He's such a goofy little boy and had the grandest time getting Maysen to laugh at him!